Presidential Inauguration D.C. field trip scheduled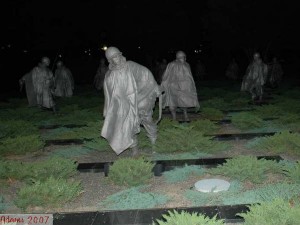 June 5, 2012 • Lia Generales, Staff Writer
Filed under News, Top Stories
On January 21, 2013, you could watch the presidential inauguration up close.  Next January, Mrs.Christi Harrington, economics and psychology teacher here at Cathedral Catholic High School, will be taking as many students as want to go to the inauguration in Washington D.C
The inauguration trip is run through a program called Close Up Washington D.C.  Mrs. Harrington has been on three trips before through this program, but this is her first Inaugural trip.  The trip is one week, January 17-23.  Students fly out on Thursday the 17th and return home the following Wednesday the 23rd.  School assignments missed during this time period will have to be made up, but many teachers will offer extended time.
For the duration of the trip, the students from all the schools attending are mixed together.  Tour guides will show you around places like Newseum, Library of Congress, Supreme Court, and Galleries, and a Walk on Capitol Hill.  Even though schools are mixed together for most of the event, there is one day to spend with your school.  When asked what she was excited for, Mrs. Harrington said, "I love visiting the memorials, especially the Korean War Memorial at night when it's all lit up; the statues seem to come alive."
This trip is not free.  The overall cost is $2597.  This includes $1989 for student tuition (which includes the flight) and $608 for "transportation."  The first payment is due by June 30, 2012, and this is a $500 non-refundable fee.  The final payment is due by September 30, 2012.  This may seem like a lot of money, but do not worry.  If you are having trouble coming up with some of the money, the school is offering financial aid to help pay for the trip.
Don't wait to sign up to participate in the Washington D.C. presidential inauguration trip. Stop by Mrs. Harrington's room if you have any questions.  When asked why Mrs. Harrington likes taking students on this trip she said, "Seeing them realize how cool "learning" can be, when they realize they have an opinion about some issue and start batting around ideas of what they could do to fix it, that's when I know the program is doing its job and the trip was worth it."